Stone Creek Kennels: About Us
The Kennels of Stone Creek started breeding English Pointers, English Setters and Labrador Retrievers in 1982 and boarding dogs 1989. Boarding at the current location began in 1994, expanding to 26 total runs in 2002 and continues to improve every year. Stone Creek discontinued the dog breeding segment of the business to concentrate our efforts on every aspect of the boarding business.
Near Chardon, Ohio, this dog boarding facility is convenient to Cleveland and all of Northeast Ohio. The Kennels of Stone Creek is situated on ten acres in Hambden Township, a friendly and secure rural environment offering a state-of-the-art kennel facility.
We are located 35 miles east of Downtown Cleveland. Take I 90 east to State Route 44 south to Girdled Road east. Turn south on State Route 608 and travel approximately 4 miles. The Kennels of Stone Creek is on the right side with a pond in the front yard.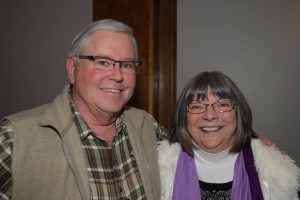 Bill Schnauffer
Began breeding dogs in 1972
Endowment Member NRA
Field Trial Training Experience
AKC Qualified Field Trial Judge
Member Crooked Creek Conservation Club
Life Member The Bird Dog Foundation, Inc.
Member NSSF National Shooting Sports Foundation
Breeder of CH. English Pointers & American Field Futurity Winners
Actively campaigned our CH. English Setter "Yarrah" in American Field Grouse Trials
Maura Schnauffer
Breeding Labrador Retrievers since 1989
Raised and trained puppy for guide dog service
Geauga Humane Society Ambassador
Member of Therapy Dogs International
Member Crooked Creek Conservation Club
Life Member The Bird Dog Foundation, Inc.
Member NRA
---
What Our Clients are Saying About Us:
" The first time our then new puppy spent time at Stone Creek she scampered up to Bill with her tail rapidly wagging, ignoring me as I tearfully drove away. It is a special place where you can trust your canine family member is in wonderful care. Dogs are great judges of people and it means the world when you have their approval and that kind of peace of mind." – Rose Nemunaitis 11/28/13
---
"It makes leaving home that much better knowing that our friends are in good hands."
Thomas Kemp
Chairman & Chief Executive Officer
Penton Media Inc.
12/03/2002
---
"Maura please know how much Larry and I appreciate the professional and high quality care our labs receive when they are with you. Your knowledge of our canine friends is exceptional."
Carole F. Cashion Ph.D., RN
Dean & Strawbridge Professor
The Breen School of Nursing
Ursuline College
11/25/2002
---
"… it's important for us to know that Wags is in good hands at your kennel…"
Delos M. Cosgrove MD
President and Chief Executive Officer
The Cleveland Clinic
11/21/2002
---
"FANTASTIC kennel. Have NEVER been worried about my dog here. We have a miniature pincher that is prone to running (and will not come back if he gets away). I feel so confident when I take him here. Owners are HUGE animal loves, and truly enjoy and respect the animals. Kennels are immaculate. There is even "soft jazz" for them to listen to. I am so very pleased with this place. The only thing you need to do is make sure you book in advance, they fill up fast!"
---
Stone Creek is beautiful, clean, and it is obvious that Bill and Maura love dogs – theirs and all of ours, also. My dog is always well cared for there, and always happy to return.
Posted by: Genna, 11/26/2007
---
The kennels are immaculate. Years of hard work have resulted in a fine reputation. The owners really treasure each dog, and keep the dog's comfort in mind.
Posted by: Colleen, 10/16/2007
---
Clean facility, wonderful owners, excellent in every way!
Posted by: Loes, 10/14/2007
---
I think my dog loves it there more than home!! =)
Posted by: Keri, 10/11/2007
---
Bill and Maura operate a first class kennel. We are delighted by the care our dogs receive at the Kennels of Stone Creek. While we are away, our dogs, too, are on vacation!
Posted by: Bob and Paula, 10/9/2007
---
The Kennels at Stone Creek is an exceptional facility in every way. It is a state-of-the-art kennel that is positively immaculate. Our two yellow labs were bred there, and we have never considered boarding them anywhere else. Maura and Bill are most knowledgeable, professional, caring, and they maintain the highest of standards. They truly care about the dogs entrusted to their care. Thanks from all of us, especially Marcie and Linus.
Posted by: Carole and Larry Cashion, 10/9/2007
---
Absolutely immaculate; better smelling than many "human" hotels! Stone Creek has earned our repeat business without hesitation.
Posted by: Jennifer McKevitt, 10/8/2007
---
Kennels of Stone Creek is 5 star because of service, quality, care and love. Maura and Bill have the passion to keep their business top quality.
Posted by: marianne9119, 10/8/2007
---
Bill and Maura take excellent care of our kids! We wouldn't trust Lexie and Apache with anyone else. They wouldn't want to stay anywhere else.
Posted by: Jon & Laura McClain, 10/8/2007
---
We have entrusted our dogs to the Kennels of Stone Creek for several years and our pets have received excellent care. Since we have been boarding dogs, which is 30+ years, there has never been such a wonderful, clean, safe, kennel. It is the best!!!!! Never have we had such peace of mind that our dogs are in the most capable and loving hands.
Posted by: Fran Wilson, 10/8/2007
---
Trustworthy, Clean, Friendly. Bill and Maura are always willing to go the extra mile to see that we and our Lab, Sadie, get the best service.
Posted by: John & Judy Reider, 10/8/2007
---
They love dogs and treat them like family.
Posted by: Thomas Massey, 10/8/2007
---
Stone Creek Kennels is a wonderful place to take your dog.
Posted by: Jackie Cunningham, 10/8/2007
---
They are wonderful… & very clean. We have used their services 3 times so far and have experienced another boarding kennel in the area. This of the 2 is the best. Worth it to drive out of my way to make sure our dogs (German short hair pointers) are cared for properly!!
Posted by: J Jakse, 10/8/2007
---
The Kennels of Stone Creek are fantastic. Bill and Maura are wonderful and we trust them implicitly with our black lab Xena. In fact, Xena gets excited when she is going to the Labrador Hotel


Posted by: Dale and Nancy Fellows, 10/7/2007